Sybil Hawthorne profile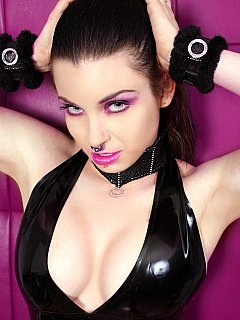 Who is Sybil Hawthorne?
Sybil Hawthorne is a lifestyle and professional Sadomasochist. She models on many websites, and is available for private proSwitch session in Los Angeles, Orange County and San Diego. Sybil has made a name for herself in the bondage world by being a heavy masochist, and enduring feats such as hair suspensions, breast suspensions, heavy corporal punishment, and more.
Sybil's Awards:>
2008 - 6th place, Best Bondage Model
2009 - 8th place, Best Bondage Model