Sienna West profile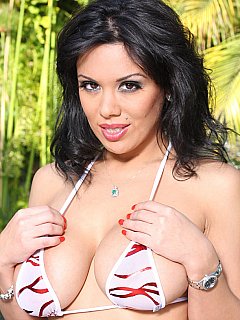 Birthday: November 06, 1977
Astrology: Scorpio
Birthplace: Los Angeles, California
Years Active: Since 2007
Ethnicity: Caucasian
Nationality/Heritage: American
Hair Colors: Brown/Red
Measurements: 32DD-25-34
Height: 5 feet, 3 inches (160 cm)
Tattoos: Inside Left Wrist; Back Of Neck
Non-Ear Piercings: Navel; Nose; Upper Lip
Siena West moved to Miami, Florida at the age of 10 and years later she moved back to California to start her career in porn. Sienna was a dancer for 9 years, doing erotic and private shows in the best clubs in L.A. During these years she became close friends with people in the industry. Her fist scene in porn was at the age of 22. Since then she has started in mores than 50 movies and websites. Sienna is bisexual but prefers men over girls. She was married for ten years but is now divorced. Sienna enjoys sports specially volleyball, likes to workout, and loves going to the beach.
Sienna's BDSM limits:
Bondage:
I can be tied up in basic positions.
Female contact:
Full girl/girl contact with strap on sex is okay
Penetration:
Vaginal Penetration by toys.
Pain:
Moderate. I understand I have a safeword.