Samantha Sterlyng profile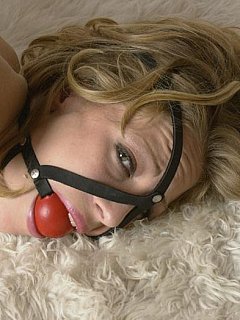 Birthday: April 01, 1978
Astrology: Aries
Birthplace: Hagerstown, Maryland
Years Active: Since 1999
Ethnicity: Caucasian
Nationality/Heritage: American
Hair Color: Blond
Measurements: 34C-24-32
Height: 5 feet, 4 inches (163 cm)
Weight: 110 lbs (50 kg)
Tattoos: bleeding rose on right ankle; collage of roses on left shoulder; Aries sign on neck; "Samantha" in Chinese under the Aries sign
Samantha Sterlyng is an American pornographic actress.
Sterlyng was born on April 1, 1978 in Hagerstown, Maryland, and moved frequently when she was growing up, living in Florida, South Carolina, Missouri, and West Virginia, until the age of 15. She graduated high school in Boonsboro, Maryland, and continued traveling, working a year as a portrait studio manager in Chicago, then as a receptionist and customer service representative in California. She met her future husband while between jobs in California. They were married from 1998 to 2002.
Sterlyng worked for a year and a half as an exotic dancer, before meeting agent Mark Spiegler while dancing at a party. He put her in her first pornographic film in September 1999, Decadent Divas 3 for director David Christopher. She has performed in both lesbian and heterosexual scenes, but stopped doing interracial pornography after a few experiences, saying she was too sore from the large penis size.
From 2001 to 2002, Sterlyng co-hosted a pornographic internet radio program on KSEX. She had a breast enlargement in 2001, to "fill out" her breasts from B to C.
In 2003, Sterlyng moved from Los Angeles back to western Maryland, near where she grew up, though attempting to stay in the adult film industry. She left the adult industry in 2004, and worked as a registered nurse. In January 2007, she started a new pornographic web site, on which she would appear with women, and her partner, Russ. In 2007, she made an anti-Bush video Samantha Sterlyng Does the Bush Administration.
She has described herself as bisexual.