Rozen DeBowe profile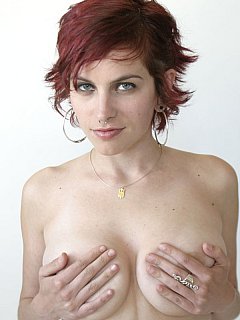 Ethnicity Caucasian
Measurements: 34D-28-34
Weight: 127lbs
Height: 5'7
Piercings: lipring ( which i am taking out in a week ) and then a septum ring which i can flip up and hide
Tattoos: moons on my stomach, sanskrit on my neck (back) and star on my lower back
Rozen's BDSM limits:
Bondage:
I can be tied up in suspension bondage.
Female contact:
Full girl/girl contact with strap on sex is okay
Male contact:
I want contact kept to the minimum possible
Penetration:
Anal and vaginal penetration by toys.
Pain:
I am a pain slut. I will have a safeword.