Roxanne Hall profile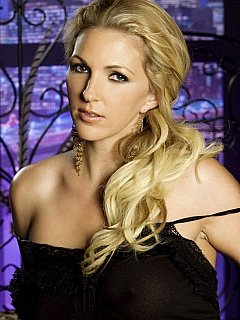 Birthday: March 17, 1976
Astrology: Pisces
Birthplace: Romford, Essex, England
Years Active: 1994-2007
Ethnicity: Caucasian
Nationality/Heritage: English
Hair Colors: Brown/Blond/Red
Measurements: 36C-24-34
Height: 5 feet, 9 inches (175 cm)
Weight: 129 lbs (59 kg)
Tattoos: small x top of lower left arm; outside right calf
Non-Ear Piercings: tongue (mid 1998)
Performer AKA: Cindy Stevens
Roxanne Hall is an English adult film actress who moved to the United States at age 18.
Shortly after her 18th birthday in 1994, Hall traveled to California and entered the adult film business. Her first appearance in an adult film was Sodomania 8. She has since performed in over 400 movies.
In 1995, she was notified that an industry-mandated AIDS test she took was positive. Hall returned to England, expecting to leave the business, only to be notified shortly afterwards that her test had given a "false positive". Hall returned to the US, relieved, and resumed her adult career.
Hall was a contract performer for Elegant Angel from 1997-1998 and had the title role of Slutwoman. She took nearly a five year hiatus from the adult industry before returning in 2003 with Slutwoman's Revenge.
In 2007, Hall and J.J. Michaels started the production company, Wonderland Entertainment.
She has also appeared in a music video of The Melvins song Bar X The Rocking M along with Stephanie Swift.
Roxanne's Awards:
- 1999 AVN Award - Best All-Girl Sex Scene ? Video - Buttslammers 16