Rita Seagrave profile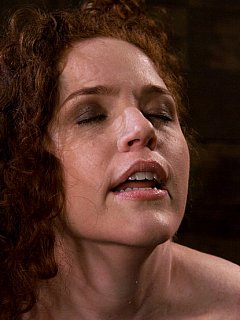 Zodiac Sign: Pisces
Ethnicity: White / Caucasian
Hometown: Columbus
Height: 5'5"
Hair Color: RedHead
Weight: 130
Measurements: 34C-28-36
Occupation: Sex Advisor and Adult Industrialist
Status: Swinger
Rita Seagrave has worked as a Kink.com model, Lusty Lady stripper, Girls Gone Wild sex advisor, adult toy salesgirl, and deaf dominatrix.
She travels around the country teaching classes that include a range of topics such as Lapdancing 101, Erotic Role-play, and Playing with Strangers.
Born in New Jersey in 1973, raised in San Francisco, and educated in Massachusetts, she found her true home in Columbus, Ohio.
Also,
Read intervivew
with Rita Seagrave.