Rachel Starr profile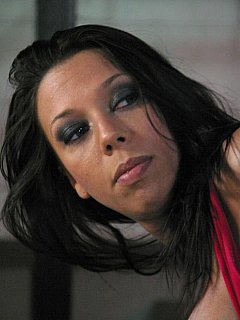 Birthday: November 26, 1983
Astrology: Sagittarius
Birthplace: USA
Years Active: Since 2006
Ethnicity: Caucasian
Nationality/Heritage: American
Hair Color: Brown
Measurements: 35B-25-34
Height: 5 feet, 4 inches (163 cm)
Weight: 121 lbs (55 kg)
Tattoos: Teddy bear on left shoulder blade; five petal flower on pubic area
Non-Ear Piercings: Navel; nipples; tongue
Rachel Starr is currently one of the most popular adult film stars coming out of America. She has been featured in many of the most popular movies and on the most popular web sites. Rachel Starr is not only a beautiful porn star, but she is also one of the sexiest classic style porn actresses. With her super athletic figure and her big breasts, it makes her an obvious choice as one Hot Females' first featured adult film star.
Rachel's BDSM limits:
Bondage:
I can be tied up in suspension bondage.
Female contact:
Full girl/girl contact with strap on sex is okay
Male contact:
Full intercourse with no condom is ok
Penetration:
Vaginal Penetration by toys.
Pain:
I want the pain kept to a minimum.