Pupett profile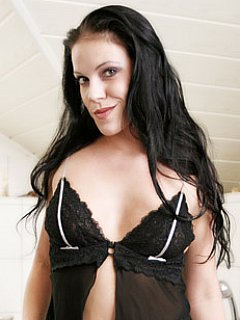 Born in: 1978
Height: 163 cm (5 ft 3 inch)
Weight: 53 kg
Haircolour: black
Eyecolour: green-brown
Measurements: 83-56-95 (cm)
Bra: 75B
Size: 38
Shoesize: 38 (US 8)
Typical characteristics: I am open, honest, freedom-loving, faithful, good-natured, cosy, but sometimes quite prudish, obstinate and vulnerable/sensibel.
There are some people who actually say I am some sort of wimp... (maybe I really am), but in general it's quite simple to get along with me. And if someone wants to fight with me I get out of his way. I like it peaceful and I really dont like being in a feud with somebody. Sometimes I like withdrawing myself from everyone but I always come back.
I am a person who is extroverted, but not too much, I like to laugh and be carried away by atmosphere around me. I love to spread a good mood. Carefree but sometimes melancholic I float through life. Sometimes I want to embrace the world, sometimes I just want to hide somewhere. No day is like any other, but I am and I remain myself.
What I like: my friends, music, reading, nature, freedom, love, chains, medieval times, fully expressing myself, spontaneity, honesty, being daring, doing good.
What I don't like: maliciousness, inhibitedness, dishonesty, too many obligations, rain, dying, sickness, flesh, everything that goes wrong.
Favourite colour: black
Favourite books: "The Story of O" by Pauline Reage and the trilogy of the Mayfair Witches by Anne Rice, "The Witching Hour", "Lasher" and "Taltos. Life of The Mayfair Witches"
Favourite movies: "The Story of O", "The Crow", "Stigmata", "Life of Brian"
Favourite city: Leipzig
Favourite piece of jewellery: ring-of-O and collar
My meaning of life: Love and let love, living up to my own conscience