Nicki Blue profile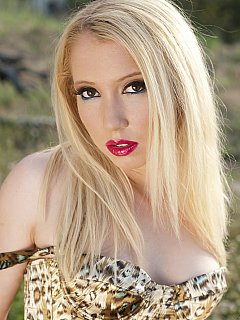 Years Active: Started at 2011
Ethnicity: Caucasian
Hair Color: RedHead/Blonde
Measurements: 32B-24-32
Height: 5 feet, 5 inches
Weight: 110 lbs
Also known as: Aaliyah Avatari
Scene Role: Switch
Sexual Role: Versatile
Nicki Blue's BDSM Limits:
Penetration: Anal penetration.
Female Contact: Full intercourse is ok.
Male Contact: Giving or receiving oral sex is ok.
Bondage: I can be tied up in suspension bondage.
Pain: I am a pain slut. I will have a safeword.
BDSM Queens comments: Nicki Blue has been deflowered of her vaginal virginity at Jan 20, 2011 at The Upper Floor BDSM party to 1 of 3 lucky men. These men were selected by her, and she gives UpperFloor's members the privilege of choosing which man will be bestowed with that honor. This party was broadcasted live on the internet. You may see a small part of it here.