Melina Mason profile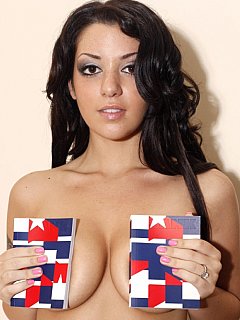 Birthday: May 26th 1990
Birth place: Long Island, NY, USA
Ethnicity: Caucasian
Nationality: American
Eye Color: Brown
Hair Color: Brown
Measurements: 36DD-26-38
Weight: 125 lbs
Height: 5???3???
Piercing: smy tongue is pierced, i can take it out
Tattoos: 5 in total. 4 on my right arm, black and white fine art images. One on my neck its a red dragon
Alias: Succor, LolaJo
BDSM Limits:
Penetration:
Anal penetration.
Female Contact:
Full intercourse is ok.
Male Contact:
None
Bondage:
I can be tied up in suspension bondage.
Pain:
I can take a moderate amount of pain.