Marie Luv profile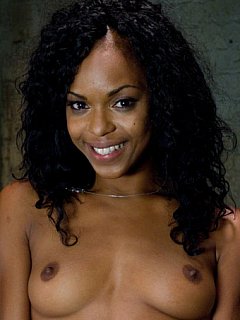 Birthday: November 01, 1981
Astrology: Scorpio
Birthplace: Hacienda Heights, CA
Years Active: Started at 2000
Ethnicity: Black
Nationality/Heritage: American
Hair Color: Black
Measurements: 34B-24-34
Height: 5 feet, 8 inches (173 cm)
Weight: 134 lbs (61 kg)
Tattoos: "Kyonna" on left bicep; panther on back
Non-Ear Piercings: tongue
Performer AKA: Destiny Big, Marcie Luv
Marie Luv is an American pornographic actress, exotic dancer and glamour model.
Born in Hacienda Heights, California, her first job was a cashier on an Air Force base commissary at 14. After graduating high school from Cheviot Hills (Los Angeles, CA), she was a mainstream model who was approached by representatives from Hustler magazine. Through them, she started off with seven movies under the stage name of "Destiny". After her initial work was discovered by her loved ones, she ceased doing it until she got the support of her mother. As Marie Luv, she re-entered the industry, beginning with pictorials then working into hardcore pornographic movies.
She is the sister of gay porn actor Nick Da'Kannon.
Marie's Awards:
2007 AVN Award - Best Group Sex Scene, Video
2008 Urban Spice Award (joint winner) - Best Anal Performer
2010 XRCO Award - Unsung Siren
Marie's BDSM limits:
Penetration: Anal and vaginal penetration by toys.
Female contact: I want contact kept to the minimum possible.
Bondage: I can be tied up in basic positions.
Pain: I want the pain kept to a minimum.