Maitresse Madeline profile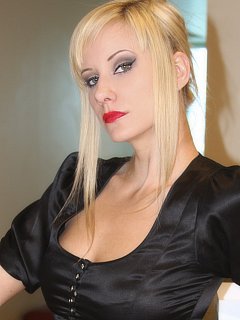 About Maitresse Madeline:
"I am a demanding woman with years of experience of making men grovel at my feet. I specialize in foot worship, confident in the fact that men belong beneath my shoe! I also take pleasure in holding slaves in chastity, and enjoy the cuckolding that often accompanies such situations.
I currently train a number of slaves (both male and female)and am generous enough to give me my time and attention tp their training. I've had many other slavbes in the past, and will have others in the future... I also have a number of online chastity slaves, for whom I am their keyholder. I am NOT a pro domme and I do not book sessions with random people that write me from the Internet. I am not looking for online slaves at this time either.
My only exception for online training is with chastity slaves. I'm willing to consider being a keyholder for chastity slaves that can fulfill tasks and meet my needs and expectations.
I've worked in the entertainment industry for some time now, and was tired of a male dominant environment, no naturally, I created my own. What started off as a way to vent and express my dominant side, (while affording me plenty of new toys), has become a full time endeavour that's outgrown any expectations I had when starting this."