Lyla Lei profile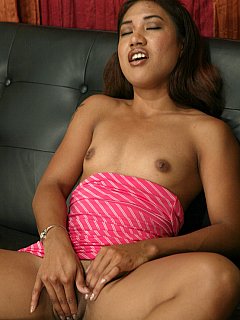 Birthday: January 04, 1983
Astrology: Capricorn
Birthplace: Long Beach, CA
Years Active: Since 2002
Ethnicity: Asian
Nationality/Heritage: American
Hair Colors: Black/Red
Measurements: 32A-24-34
Height: 5 feet, 0 inches (152 cm)
Weight: 99 lbs (45 kg)
Tattoos: small S-shaped dragon on right shoulder; entirely across extreme lower back
Lyla Lei (born January 4, 1983) is a former American pornographic actress born in Providence, Rhode Island and raised in Long Beach, California.
Lei was educated at John Adams High school with a high school diploma and then Brooks college. She has worked as a Medical Assistant. After being discovered by T.T. Boy, Lyla made her debut late in 2002, appearing in several Asian themed films. She frequently performs anal sex in her films and she says her favorite sex position is "doggy style".
In 2003, Lyla Lei starred in Yellowcaust: A Patriot Act'," a pornographic film that featured her in a heterosexual scene with a male Asian American pornographic actor.
On September 17, 2007 Lei announced that she would no longer be performing anal scenes due to medical reasons.
On October 23, 2007, through a post on her website under the name of "Terri now", Lyla announced that she will cease participating in any form of adult films, stating that "the person known as Lyla Lei is gone".
Lyla's Awards
- 2005 AVN Award nominee ? Best Anal Sex Scene ? Shitty Shitty Bang Bang (with Chris Charming)