Lavender Rayne profile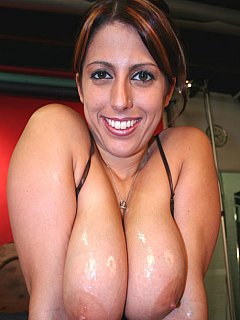 Birthday: April 8, 1980
Years Active: Since 2007
Ethnicity: Caucasian
Height: 5'6
Weight: 135 lbs
Eye Color: Green
Hair: Red
Measurements 36DD-29-36
Location: NJ, USA
Marital Status: Single
Lavender describes herself:
"I am bisexual and love sex. I love it with guys and i love it with hot women who are really into other girls....not just putting on an act. I also love 3 somes, preferably with another sexy girl and a guy. I dont know, something about eating a wet pussy while getting it doggystyle from behind just turns me on... Its so HOT!

Other than sex i like to travel.....anywhere warm with a beach. I love to sunbathe and go swimming. And Las Vegas....I love the nightlife! Another passion of mine is dancing. I love it! Both for work and fun. Sometimes I dance at some of the stripclubs in NJ. I also love to go out dancing to different clubs with a bunch of my sexy girlfriends. In general I love to go out and get crazy and have fun! And if its a really good night I end up naked....I love to be naked as much as possible."