Kinzie Kenner profile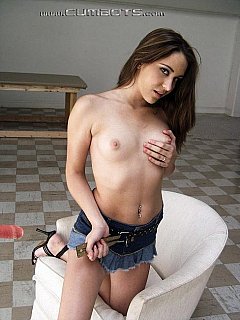 Birthday: July 22, 1984
Astrology: Cancer
Birthplace: California
Years Active: Since 2003
Ethnicity: Caucasian
Nationality/Heritage: American
Hair Colors: Brown/Blond
Measurements: 34D-25-34
Height: 5 feet, 5 inches (165 cm)
Weight: 110 lbs (50 kg)
Non-Ear Piercings: navel; tongue; right nostril
Performer AKA: Kenzi Kenner, Kinzie Kinner, Kirra
Kinzie Kenner is an American pornographic actress and go-go dancer.
In fall 2005 she underwent breast implant surgery going to a D cup.
She started out as a web model, then made a move into porn films. She appeared in a music video by the rapper Necro for his song, "Who's Your Daddy?"
Kinzie's Awards:
- 2006 XRCO Award for Cream Dream