Kelly Wells profile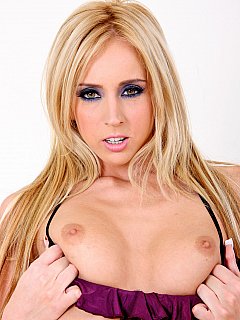 Birthday: May 10, 1984
Astrology: Taurus
Birthplace: Fulton, Illinois
Years Active: Started at 2004
Ethnicity: Caucasian
Nationality/Heritage: American
Hair Color: Brown
Measurements: 34B-23-33
Height: 5 feet, 4 inches (163 cm)
Weight: 125 lbs (57 kg)
Performer AKA: Kelley Wells
Kelly Wells is an American pornographic actress, exotic dancer, and nude model.
She and her friend moved to Las Vegas in 2002, shortly after graduating high school. She began her career in the adult industry as a stripper at Palomino's in 2004. It was there that she became friends with another dancer who was also an escort and had appeared in a few adult films. After expressing interest, her friend put her in contact with adult talent agent Tomas of the agency Skin City Models. In 2004 Kelly shot her first hardcore sex scene and has since been featured in over 250 adult films; numerous box covers; and posed for several pictorials and layouts, both online and in print. She has shot several scenes with double anal penetration and scenes with double vaginal penetration.
She often uses the alias stage name Kelly Fuckin' Wells, and has described her reasoning in an interview with AdultFYI as such:
It's kind of like the girl next door with a kick. You know what I mean?
She has been at different times represented by Dick Nasty, AMA Talent and Spiegler Girls. She is currently represented by Lighthouse Talent Agency.
Kelly's Awards:
2005 XRCO Award nominee - Orgasmic Analist
2006 AVN Award nominee - Best New Starlet
2006 AVN Award nominee - Best Group Sex Scene, Video
2006 FAME Award nominee - Rookie Starlet of the Year
2006 FAME Award nominee - Favorite Oral Starlet
2006 FAME Award nominee - Favorite Anal Starlet
2006 FAME Award finalist - The Perfect Slut - Dirtiest girl in porn
2006 XRCO Award nominee - Orgasmic Analist
2006 XRCO Award nominee - Super Slut
2007 AVN Award nominee - Best Three-Way Sex Scene
2007 FAME Award nominee - Favorite Oral Starlet
2007 FAME Award nominee - Dirtiest Girl in Porn
2008 AVN Award nominee - Best Anal Sex Scene, Video
2008 AVN Award nominee - Best Group Sex Scene, Video
2008 FAME Award nominee - Favorite Anal Starlet
2008 FAME Award nominee - Dirtiest Girl in Porn
2009 AVN Award nominee - Best All-Girl Couples Sex Scene
2009 AVN Award nominee - Unsung Starlet of the Year
2009 FAME Award nominee - Favorite Anal Starlet
2009 FAME Award nominee - Dirtiest Girl in Porn
2009 FAME Award nominee - Most Underrated Star
2010 FAME Award nominee - Favorite Anal Starlet
2010 FAME Award nominee - Dirtiest Girl in Porn
2010 FAME Award nominee - Most Underrated Star