Karrlie Dawn profile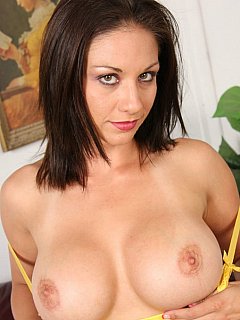 Karrlie Dawn describes herself:
"I am a BDSM/Fetish model who is slowly but surely breaking her way into the "vanilla" adult world.
I grew up here in Los Angeles and have done a bit of traveling- Korea and Italy being the two most noteable places. There is no place like Venice, a good glass of wine and good company. Korea--well, the shopping is great.
I just sort of stumbled into this whole porn thing. Who can say no? Sex whenever, however and wherever I want it! Can anyone name any better job? I think not!
I am still rather new, which is why there aren't that many pics--which serves to your benefit--for now you can look at my fine ass for free! LOL! As long as you promise to be a fan and stop by often! "