Gen Padova profile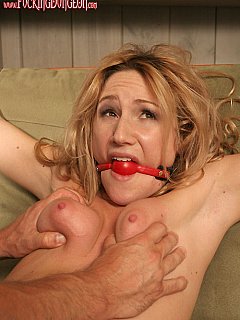 Birthday: August 02, 1981
Astrology: Leo
Birthplace: Southern California
Years Active: 2001-2011
Ethnicity: Caucasian
Nationality/Heritage: American
Hair Colors: Brown/Blonde
Measurements: 33A-22-34
Height: 4 feet, 11 inches (150 cm)
Weight: 94 lbs (43 kg)
Tattoos: Celtic Knot Around Right Ankle
Non-Ear Piercings: Navel
Gen Padova got into the adult industry in 2001 only 3 short months after she had lost her virginity at 20 yrs old. She grew up very reserved and studious with a closet nympho appetite that she struggled to enjoy during her teenage years.
Once her and her first love lost their virginity, it wasn't about to end there. While still being social with new people was difficult, what better way to venture her sexuality on film, with people she didn't necessarily have to be so social with. By all means this was the beginning of a XXX journey, that not only helped her with her social skills, she also became a sex crazed young adult who did all that she could to figure out all her special spots that satisfied her every desire.
Since then she's done over 250 scenes, tons of internet website work, some print and has crossed over to mainstream a few times. And manages to remain in the industry today still very well capable of getting away with the young, all natural girl image.
Gen Padova's Adult Awards:
2003 XRCO Award nominee - Unsung Siren
2004 XRCO Award nominee - Unsung Siren
2004 AVN Award nominee - Best All-Girl Sex Scene in a Video (Double Booked - nominated with Felix Vicious)
2005 XRCO Award nominee - Unsung Siren