Charlotte Slander profile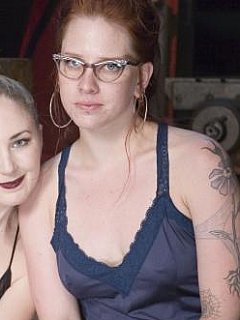 Weight: 115lbs
Height: 5'7
Charlotte is has never experience BDSM before, she?s fresh meat.
Charlotte's BDSM limits:
Bondage:
I can be tied up in basic positions.
Penetration:
Vaginal Penetration by toys.
Female contact:
Full girl/girl contact with strap on sex is okay
Male contact:
I want contact kept to the minimum possible
Pain:
I want the pain kept to a minimum.