Charlotte Brooke profile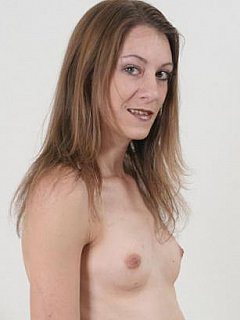 Apart from latex, Charlotte Brooke just loves ballet boots. She can walk in them for 10 hours straight! High heels, latex, bondage, whips, leather lingerie are another areas of fetish clothing Miss Brooke is in love with.
Charlotte Brooke believes that bondage should be real: she enjoys all the BDSM toys and tool that makes her completely helpless with no possibility to escape.
Charlotte Brooke personal data:
Birthday: July 20th
Height: 5 feet 8 inches
Weight: 115 lbs
Hair: Brown
Eyes: Green
Shoe Size: 9
Favorite Color: Purpl