Carolyn Monroe profile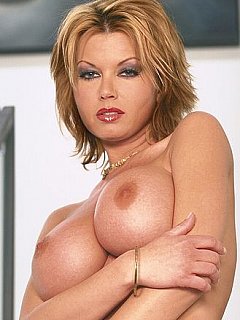 Birthdate: September 17, 1968
Birth location: Bloomington, Indiana, USA
Ethnicity: Caucasian
Years Active: 1990-2008
Measurements: 38DD-24-34
Height: 5'9" (175cm)
Eye colour: Blue
Hair colour: Blonde
Skin colour: White
Natural breasts: No
Aliases: Candice, Laura Dean, Candace Hart, Candice Hart, Candace Heart, Candice Heart, Caroline Monroe, Candice Smith, Loretta Sterling, Candice Walker.
Carolyn Monroe began her adult film career in the United States, originally performing under the name "Candice Heart," in 1990. She was active as a performer in the adult film industry from 1991-2006, during which time she made at least 216 films, at least three of which contain her name in the title. Carolyn has been performing in anal and double penetration scenes as well as regular sex. She also directed at least four films. Her breasts were surgically augmented at the time she changed her stage name to Carolyn Monroe.
In 2006, she gave birth to her first child and retired from the adult industry.