Anita Blue profile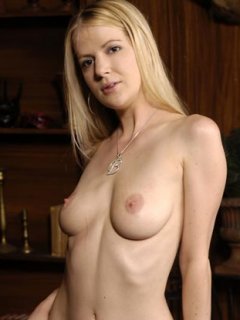 Birthday: August 07, 1983
Astrology: Leo
Birthplace: Springfield, New Jersey
Years Active: Started at 2004
Ethnicity: Caucasian
Nationality/Heritage: American
Hair Color: Blonde
Measurements: 34DD-24-30
Height: 5 feet, 5 inches (165 cm)
Weight: 112 lbs (51 kg)
Tattoos: thorny heart on lower back
Non-Ear Piercings: None
Anita Blue says:
"I wanna tell you all a little more about myself... I love being a Porn Star. I love giving head as you all know. My latest goal in life right now is to win the best blowjob award. I love it when people watch me fuck and I also love watching people fuck. It is a huge turn on of mine. I am the type of girl that won't knock anything until I try it. If I don't like it I won't do it again but if I do like it I wanna do it as much as I can. I am into BDSM. I play a lot in the BDSM community in my personal life. I wanna move up in that world. I like the BDSM Community as much as I like the Porn Community. I love getting fucked hard and rough. I have gotten a lot more perverted then what I was when I first started in the industry."
Anita's BDSM limits:
Bondage: I can be tied up in suspension bondage.
Penetration: Anal and vaginal penetration by toys.
Female contact: Full girl/girl contact with strap on sex is okay
Pain: Moderate. I understand I have a safeword.